The beating green heart of Italy is Umbria. The land of rolling hills, abounding green woods, gently flowing rivers and plentiful olive trees. Extending along the river Tiber's central basin, Umbria is the only Italian region with no coastline, but, instead, bursting with rich treasures and unspoilt flora.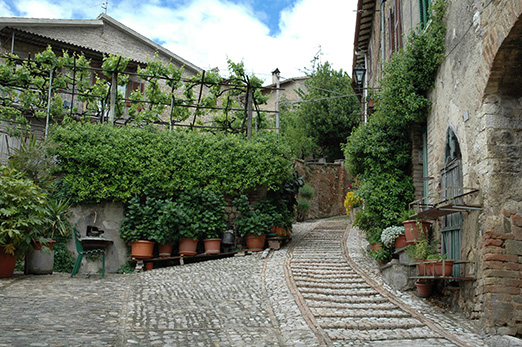 Two important reasons people visit Umbria is the University town and capital, Perugia, uniquely international in its own way. Another is because of Assisi, a hill town which was the birthplace of the famous St. Francis, one of Italy's patron saints.The Basilica of St. Francis is a huge, 2-level church which sees multitudes of devoted pilgrims coming to pay their homage, every year.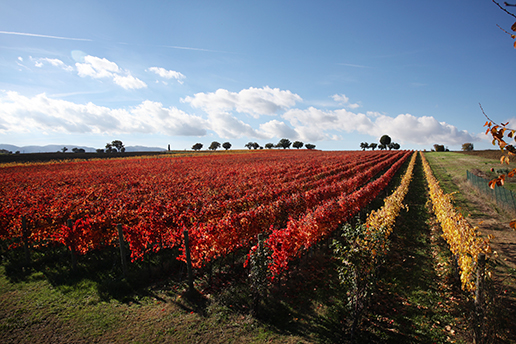 However, today we will travel further South from Assisi and focus on the trio of Spello, Bevagna and Montefalco, notable for their pristine charm and quaintness.
Across the Spoleto valley, and located on a high hilltop perch is Montefalco, known as the "Balcony of Umbria" for its elevated vantage point atop a hill. The place presents itself as a stunning reflection of Umbrian beauty….with its olive trees laden with fruit, ancient villages and cobbled streets. This beautiful 12th century Medieval town has 5 different entrances and still retains much of the old world charm.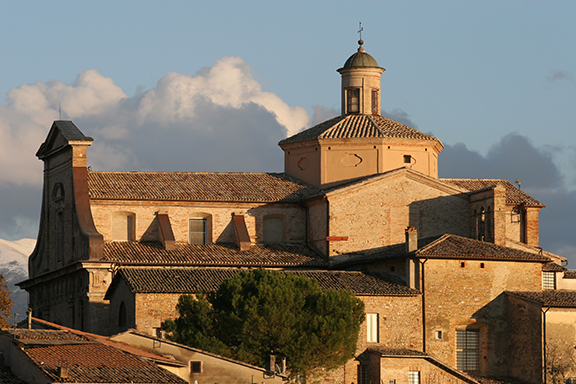 Montefalco is famed for its special wine Sagrantino, made from grapes by the same name. With bold and ripping tannins, the racy Sagrantino is like no other and has been called the world's most tannic grape. Sagrantino di Montefalco received the coveted DOCG status in the year 1992.Unique to this area only, the wine has made it to a cult status of late with a few wine aficionados. It's interesting to note the journey of how the wine evolved from being a sweet concoction that the ancientmonks used to create a sacramental wine, after which it became nearly extinct by the 1960s. Thereafter, it was rediscovered by a small group of passionate winemakers, who were able to get a pulse on the tannin management and slowly, emerged the all new, fruity and robust Sagrantino. Bursting with character, worthy of aging and a pleasure to savour with strong cheese like Pecorino, truffle or meats. A wine full of power.
A curious aspect is the changing colours of the leaves of Sagrantino. Come autumn, and the vineyards turn into an abounding sea of fiery crimson leaves, a sign that the grapes are nearing harvest time. It makes for a stunning, sweeping red landscape.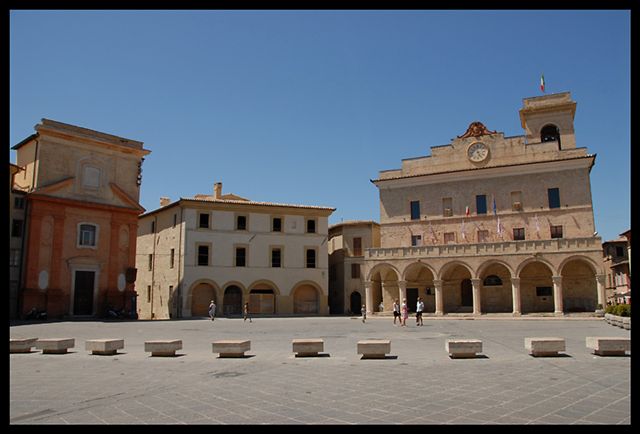 The big players of the league here may certainly be the likes of Caprai (one of the early torchbearers), Lungarotti group, Lunelli or the award winning Perticaia, but today, we will stop at a small boutique winery that captures the soul of Umbrian winemaking.
Bocale, a labour of love of the Valentini family, has only six hectares of vines and produces around 30,000 bottles of wine annually. These are natural wines, produced in an artisanal way that enables the best of varietal and territorial characteristics to flourish. The recent breakthrough has been the first vegan Sagrantino produced at Bocale with no traces of egg or dairy in the winemaking process.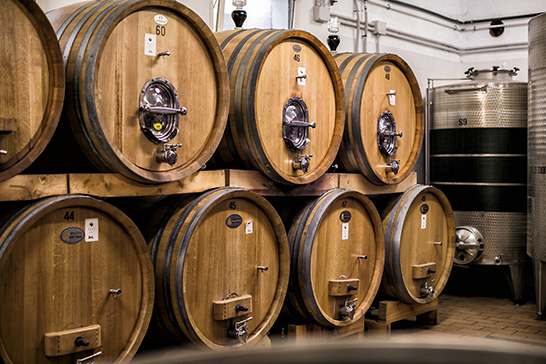 The vineyard itself is a harmonious ecosystem with no herbicides used. The mindful growth of grass between the vine rows reduces mechanical operations, erosion and soil leaching.
In the winery, indigenous yeasts are employed and no microfiltration or stabilization is carried out.Bocale'sMontefalcoSagrantino and the Passito are two unique expressions of the soil. The first one, a dry, well-structured wine with smooth tannins and a lingering length and the Passito, a richer and sweeter wine, redolent with heady notes of blackberries, currants with hints of spice and vanilla. Both wines can be aged for over 10 to 15 years.
To uncover and demystify Sagrantinoto the wider wine world, AnteprimaSagrantino is hosted as an annual event that showcases the release of young MontefalcoSagrantino wines. The ConsorzioTutelaViniMontefalco (https://www.consorziomontefalco.it/ ) is a body that has championed the cause of Sagrantino tirelessly, by hosting this event and several other tastings, dinners, wine pairings and sommelier driven events.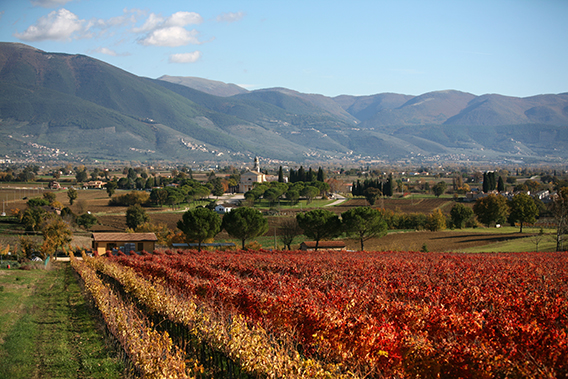 And, while neighbouring Tuscany receives reams of praise on its Sangiovese, here's hoping that Sagrantino will have more converts in the near future. With a storied past, remarkable structure, character and persistence in the mouth, it definitely deserves a chance.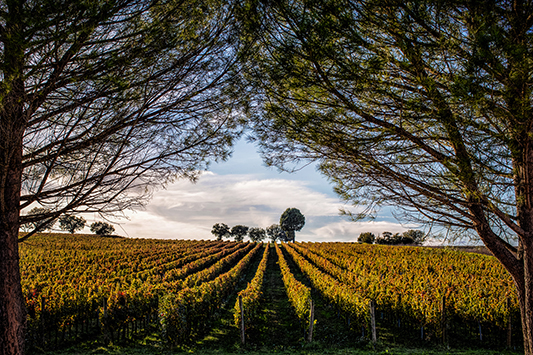 Here's to Italy's pulsating green heart, Umbria, and its best kept secret, Sagrantino di Montefalco. Deep, dark, lush and seductive.
– Gargi Guha
(This article is part of the Bella Italiamini-series that aims to uncover the beauty of Italy, enticing us to dream of travel again.)