The Bocale's philosophy
The Valentini family has been connected to the City of Montefalco by history and personal experiences for over one hundred years.
The background is the special Umbria Region, full of history and culture, where the act of every farmer is full of folk wisdom, simplicity, passion and sacrifice.
The family's philosophy is influenced by the history of men working in fields, surrounded by the rare beauty of it's hilly landscape.
In 2002, the Valentini tradition continues in the newgeneration of Valentini revitalizing the environmental and cultural heritage and creating Bocale, a winery built on the old passion for wine passed down through generations.
Bocale in dialect, is a term used to indicate a two-liter mug of wine or olive oil, but also the name by which this family of Montefalco has always been known.
The productions of Montefalco Rosso and Montefalco Sagrantino are authentic expressions of an innovation in the tradition, where the fruits of nature are mixed with the perfection and simplicity of human gestures.
Central elements of the philosophy behind Bocale wine is the respect given to environmental cycles and the handcrafted process that makes the wine such a natural product full of personality.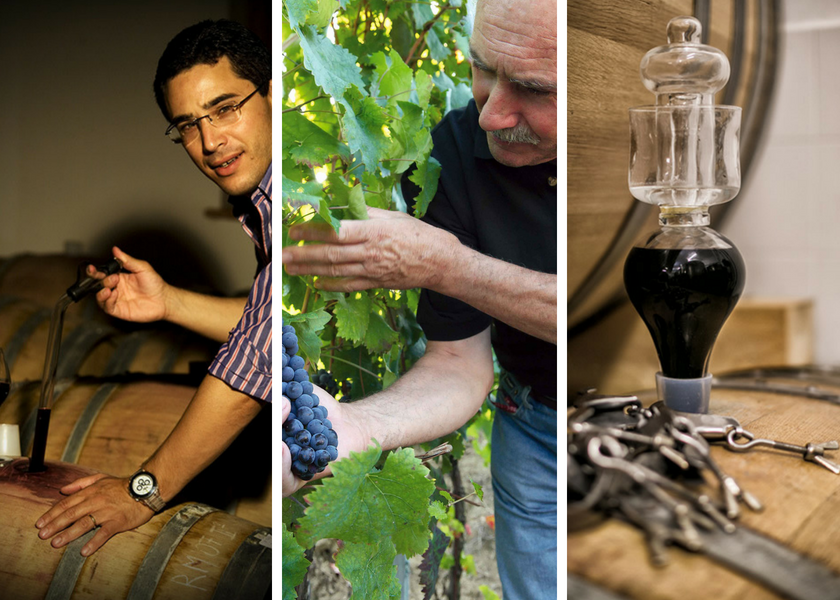 The first vegan Sagrantino is on the market. The ethical commitment of the Bocale winery, the producer with just under 6 hectares under vine at Montefalco in the Province of Perugia, has taken another step forward.
read more
For a good 10 years now, the Bocale estate, a wine producer with just under 6 hectares of vines at Montefalco in the Province of Perugia, has been committed to reducing its impact on the environment, making a significant contribution by using "clean" energy.
read more
Info and contacts
Azienda Agricola Bocale di Valentini
Via Fratta Alzatura 06036 Montefalco (Pg) Umbria tel +39 0742 399233 - fax +39 0742718052
mail: info@bocale.it
Tour of the winery and tastings