Main characteristics of production
The company covers 10 hectares, of which 6 are vineyards and having an average annual production of 35,000 bottles.
The vineyard is treated with natural grass regeneration techniques (land planting), using only organic and mineral fertilizers without the use of chemical products or herbicides;

The ageing takes place in French oak barrels
The wines are sold only after a thorough process of aging in the bottle has occurred.
The energy used for the entire production comes from renewable sources using a photovoltaic system.

The wines are all natural, homemade with an artisanprocess that reflects the regional characteristics.
The fermentation takes place exclusively with native yeasts.
The wine is produced without microfiltration and thermal stabilization.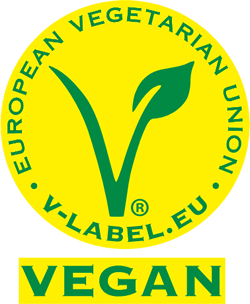 The wines are made without the use of any substances of animal origins.
In clarification it doesn't involve any product of animal origins, no eggs or dairy.
It is Vegan approved with the V-Label.
The first vegan Sagrantino is on the market. The ethical commitment of the Bocale winery, the producer with just under 6 hectares under vine at Montefalco in the Province of Perugia, has taken another step forward.
read more
For a good 10 years now, the Bocale estate, a wine producer with just under 6 hectares of vines at Montefalco in the Province of Perugia, has been committed to reducing its impact on the environment, making a significant contribution by using "clean" energy.
read more
Info and contacts
Azienda Agricola Bocale di Valentini
Via Fratta Alzatura 06036 Montefalco (Pg) Umbria tel +39 0742 399233 - fax +39 0742718052
mail: info@bocale.it
Tour of the winery and tastings